Get started today with a FREE Insurance Quote.
Peace of mind is closer than you think. Contact Youngs Insurance Oakville today.
Rob Clarkson and his team provide comprehensive, tailor-made insurance plans for families and businesses in Oakville and Milton.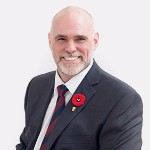 We pride ourselves on providing personalized home and property, auto, commercial and life insurance plans for each of our Oakville and Milton clients – and a personalized customer service experience, too.
Our extensive range of quality insurance carriers allows us to customize plans to the unique needs of each of our clients. We have the experience, know-how, and resources necessary to make sure you're covered in exactly the way you need to be.
Whatever your insurance needs, you can count on the team at Youngs Insurance Oakville to put you on the path to greater peace of mind.
Visit Our Office:
1464 Cornwall Rd #2, Oakville, Ontario L6J 7W5